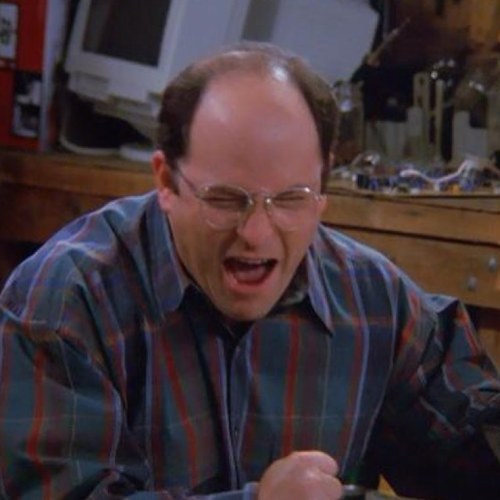 If you come to this space often, you know it's usually my ramblings about theology or pop culture or some conglomeration of the two. These interests make up two third of my topical love triangle. Today, we're going to include the third leg I've largely kept separate: NCAA Division III basketball. It's an odd hobby to be sure, but a good one. Division III athletes play for the love of the game; there are no athletic scholarships. They also usually really smart kids who go on to do interesting and important things in life. It's pure sport without all the commercialization that sometimes makes fandom conflicting.

I'm bringing these elements of my life together for a number of reasons - first, we had a big snowstorm this weekend, my schedule is all thrown off and I needed something for the Tuesday morning post. Second, and maybe more importantly, it seems like a good venue to out myself as a D3hoops.com Top 25 Poll voter. A few people know I've been voting in the men's poll for a couple years, but that secret seems harder and harder to keep and there's really no reason to do so any longer.

You see, this Tuesday coincides with the first poll of the year in which I feel entirely comfortable. That's not to say I've taken previous weeks lightly. I generally spend 3-4 hours each week on my ballot, not including the games I try to catch on internet broadcasts throughout the week. It's just that, especially this topsy-turvy year - there's been a lot of guesswork. I admire Dave McHugh's bravery for making his ballot public each week (and I'll try to do it more often in the future), but I'd have a hard time explaining that sometimes, despite my best efforts, there isn't always a logical reason for choosing teams in various positions.

This week, though, it feels right to at least explain my reasoning. I've been hesitant to make myself public as a voter because I'm also a D3hoops.com columnist and I didn't want the players and coaches I speak with to be influenced by that status. I've come to realize, though, that this really isn't likely. They've all got more important things to worry about - like winning games.

First, a couple notes about my philosophy on voting. Record matters to me. I do take into account who teams beat and who they lost to, and I'll make considerations for certain circumstances (injuries, context, etc), but generally there has to be real extenuating circumstances for me to ignore record, either good or bad. I tend to discount (but not ignore) the first game of the year, big rivalry games, and those warm-weather holiday tournaments over Christmas. I also pay attention to how teams are winning games and I try my best to watch every team play. That last one is near impossible, even with the great internet streams that exist today, but I do sometimes rely on the eye-test, when I just can't, in good conscience, ignore it.

Without further ado, my D3hoops.com Men's Top 25 Ballot for Week 7 (games through 1/24/2016):

1. Augustana - They were my preseason pick and they remain the strongest team in the country. Returning the whole team from their national runner-up campaign, their only loss was by two points in overtime, on the road, to one of the best teams in the nation, playing at it's absolute peak. They have a consistently challenging schedule and they went on the road. It's a safe pick, yes, but certainly earned.

2. Benedictine - I seriously considered them for #1, as I have the past three or four weeks. This is a strong team that has yet to lose. They went 5-0 against the CCIW, one of the best conferences in the country and they've been winning games quite handily. They also haven't been afraid to go on the road. This is more of a 1a designation than a #2. If and when Augie loses again, they'll be my #1 vote, assuming they remain undefeated.

3. Whitworth - I've been a Whitworth fan for a long time, usually giving them a higher ranking than the overall poll. I had them preseason #2. I've also gotten to see them quite often (what can I say, I'm a night owl) and while it's a strong, formidable team, I see enough weaknesses to give me pause. The undefeated record gets them this high, because it deserves respect, but I'd like to see them shore up their on-court consistency before tournament time.

4. John Carroll - Again, an undefeated team with a strong schedule. I moved them up this week because they've now run through the first half of their conference without blemish, and it's a tough conference. The style of play lends itself to slip-ups from time to time, but they aren't showing that same head-scratching anomalies we've seen on the results page in previous years. Besides, they haven't lost yet.

5. St. Thomas - I got to see the Tommies in person at the Hoopsville Classic in November. I was very impressed by their leadership, discipline and depth. This is a team that could very well be #1. I think they may be a little better than JCU, but it's close enough that I let the record break the tie.

6. Elmhurst - I was one of the voters naming Elmhurst #1 the last couple weeks, largely on the strength of the Augustana win. This is a very good team, but we're now starting to see some inconsistency break out. North Central is a good squad (as you'll see below), but losing by that margin (18) means a drop in the polls.

7. Susquehanna - I have not seen this team in person, but I have watched them online. It is my region, so there may be some bias creeping in, but they've got a strong schedule, even if there aren't any huge names on it. The eye test plays a little role here, but with only one loss (t to a Drew team that is better than its record) it makes sense to have them here.

8. Alma - This is certainly my biggest reach. I don't like putting a four loss team this high and in doing so I'm overlooking weak performances in the first two games of the season, but none of those four losses is truly bad and they've got wins over three Top 25 teams and two others getting votes, not to mention beating the three best opponents in their conference in one week, two of those games on the road. I'm willing to make this gamble.

9. Ohio Wesleyan - This is a one loss team who handily defeated the four loss squad above them. I know, I know, I'm breaking my first rule. This team might be among the most talented in the country and, early, they were playing like it. The conference grind, however, is wearing them down a bit and with questions about their depth, it makes sense to use caution. Also, this schedule that looked so dominant at first, turns out to be less so. This is a team I like a lot, which might mean I'm overcompensating for bias, but #9 is still pretty good and they'll have plenty of chances to prove themselves on the floor before season's end.

10. Chicago - I may have been thrown off of this team early because of Dave's unabashed love for them over the last two seasons, but they've won me over with play on the floor. No losses since November and they've survived a couple UAA road trips already. The talent is apparent and the results are proof.

11. Hope - I, like many others, liked how they looked early, but those wins in Wisconsin seems less impressive now and I'm less likely to give them a break for inconsistent play in the middle of the season. Their best win at this point might be Trine and they've lost two games.

12. Marietta - I was not sold on this team. I'm not sure I'm sold yet, but they only have two losses and the schedule isn't weak. Without the loss to St. Vincent, I'd have them above Hope.

13. Christopher Newport - I was very high in this team early, but with a weak ODAC and the struggles of Scranton, the only team to beat them, the schedule is much less impressive than it initially appeared. I'm going to see them in person in a couple weeks, maybe that will change my mind, but right now they're not beating teams the way I'd want a top 10 team to be doing it.

14. Johnson & Wales - I liked this team a lot last year; I was looking for an excuse to vote them in at #25 towards the end of the season and I just couldn't justify it. This year they're beating teams handily and showing real senior leadership. They will likely end the season with both a 2000 and a 1500 point scorers on the roster. They'd be undefeated without a 2500 mile road loss in the opener and they're beating their weak schedule the way you'd expect a contending team to do it.

15. North Central - Here's my other stretch. This team has five losses, but four of them are to higher ranked team and the fifth was a three point November road loss to a team now receiving votes. They've beaten a number of mid-level teams and really put the smack down on Elmhurst this week. There's a lot of weakness in this squad, but there also aren't a lot of teams with super strong resumes to be here.

16. Lancaster Bible - I hate to put an unknown team from a terrible conference this far up, but they're undefeated and they deserve it. Like Johnson & Wales they're beating up an even worse conference handily. They also beat F&M by 30. I don't consider Franklin & Marshall to be a Top 25 squad, but they're close - they also play a balanced style that specifically precludes getting blown out. That win was really impressive. Barely squeaking by Cairn over the holidays scares me, but they deserve to be mentioned among the best in the country. Hopefully they'll get a chance to prove their worth in the tournament this year.

17. Amherst - The Lord Jeffs brought back their whole roster, but I wasn't super impressed with it last year. They played a pretty weak schedule out of conference and have now lost three times without any sort of signature performance. They might even be higher than they should be on the list strictly from name recognition.

18. WPI - This team is talented and plays good defense, but they've shown remarkable inconsistency this year, a hallmark you don't often see in a Bartley squad. The non-conference season was really good, but they seem to be struggling of late.

19. St. Norbert - I've never liked how highly this team has been ranked over its recent run. Yes, they're good and they're winning games, but I've always felt them a little overrated. This year's schedule is pretty strong and they just destroyed a Carroll squad that was getting votes. 14-2 is 14-2 and it's not like they haven't had recent success. The MWC is bad this year, but the Green Knights are doing as much as can be expected of them.

20. Roanoke - At one point this season I turned in a ballot without an ODAC, WIAC, or NJAC team on it, which is pretty amazing given the quality of those conferences in most years. Roanoke is the only team from those conferences on my ballot this time around, largely because of the record. Virginia Wesleyan in their best win, and it's not that great a win this year, still the team is strong and playing well in a conference that is always deep, even if it's down at the top this year.

21. Plattsburgh State - One of these SUNYAC teams had to get in and Plattsburgh is the best of the bunch right now. I'm not sure it's a Top 25 team, but when you compare them to the teams below them, the losses are a little easier to stomach.

22. Salisbury - I saw Salisbury in person in November; I saw them again in January. The November team was Top 12 worthy, the January team is, well, here. They're struggling to play well, I think partially because they have too many guys who deserve minutes. The talent is there, but the performance is lacking of late.

23. Penn State-Behrend - Yep, it's a good team in a bad conference with no real statement wins. Still, they've got a history of doing well and those UAA wins (over Case and Carnegie Mellon) are good enough for me to let them in. At some point, winning is all you can do and they avenged their one loss to LaRoche this week, on the road, with gusto.

24. Gettysburg - Here's the one pick I definitely got wrong. I felt like one of the three-loss Centennial teams deserved to get in. F&M is clearly more talented, but I saw them in person last week and they just weren't playing up to par. If the Swarthmore-Gettysburg matchup hadn't been postponed by the snow, I would've known Swarthmore was the better choice, but I had to go with my gut and it was wrong. This is a good team, but probably not yet Top 25 worthy.

25. Whitman - I considered fifteen teams for this slot, all of them worthy, but none of them super impressive. Whitman came out on top because they seem to have the fewest negatives, but obviously I could be wrong here as well.


I don't mind questions or comments as we go along and I would be happy to give my impression of any team so you'd know where I stand. I'm out now, so I suppose those questions and criticism will be coming more often. I welcome any positive and open conversation.