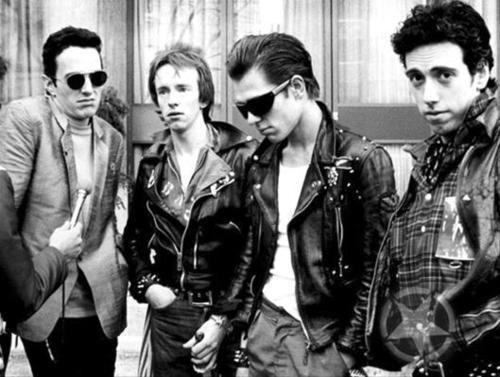 As a pastor in the Church of the Nazarene (and maybe other people are on this list, too; I don't know), we get semi-regular emails from the Board of General Superintendents, the six ministers who lead the denomination. They trade off writing little articles of interest that are, most of the time, of little interest. Still, it's a good way to keep communication with people who literally need to be in 200 places at once.

Last week sometime, there was an email from David Busic, one of our General Superintendents I knew and interacted with before his election to the office. I appreciated what he had to say and I agree with much of it. I think congregations would do well to discover what leads young people to leave regular participation with a congregation or faith altogether upon reaching adulthood; it's an important issue of which to be aware.

I'm not sure, though, that discovering and replicating the reasons young people continue with congregational involvement is the right approach. In fact, I suspect this is precisely what we've been doing all along. I tend to think that the things we do that keep some young people involved are the same things that make it easy for others to leave. I'm not sure its healthy for anyone.

Within pastoral circles, Moral Therapeutic Deism isn't even a buzzword anymore, it's a cliche. It's very much a description of our civil or cultural religion - God wants you to be happy and behave, if you do, you'll go to heaven. It's a faith, as Scott Daniels likes to say, that's like Parmesan on the pasta of life, rather than the meal itself.

This is the faith we have largely passed on to our young people. Not to keep quoting Scott Daniels, but it changed my life when I heard him preach one Sunday, "Our children are desperate for us to give them something worth dying for and we refuse to do it." I think this is the issue with young people leaving congregational life AND those who stay.

We've set up a system of rules, boxes to check to confirm morality and goodness and salvation. If people follow the rules, they get the reward. This segregates faith from a lot of areas of life that aren't specifically covered in the rules; sometimes it lets those outside influences create the rules. But the bottom line is the rules: this is how you're supposed to live and if you do, you're in God's good graces.

Many of the young people who move seemlessly from adolescence to adulthood in congregational life are doing so because the rules work for them. Those who leave often do so because they have questions about the rules or the lack of depth and meaning contained therein; sometimes, those young people study the scriptures and question why some of the rules even exist at all, given those things we claim to believe.

I'm not saying every person who stays or goes does so because of this, but it's a significant influence and simply packaging the rules more attractively or selling them better is not actually going to address the problem. In the end, Christianity is essentially counter-cultural, even if that culture is one that labels everything "Christian." The notion of "fitting in" or "following the rules" works against the personal formation to which Christ calls each of us to undertake - even if those are "good" rules.

The best thing you can do to encourage all your people, young or old, to participate in the ongoing body of Christ, is to be comfortable with challenge and questions and uncertainty and doubt. People leave because they don't feel welcome, because they don't "fit in." The gospel of Christ calls us to welcome all, to not have any standard but love. The bar for entry in the Church of Jesus Christ is inconceivably low.

I know that makes running an institution difficult, which in turn makes our General Superintendents lives difficult (you know, since they run an institution), but maybe each of us needs to hear that perhaps the ongoing functioning of our religious institutions shouldn't be the goal. I'm not saying we should work against it, but perhaps the best way to keep these religious organizations working in sustaining and healthy ways is to be a little less worried about their sustained success and a little more focused on embodying the counter-cultural love modeled for us by Christ.