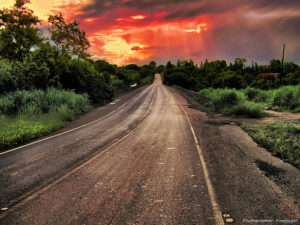 For the past year, we've gotten this question a lot. I left a paying job as a pastor, and our family moved to Middletown, DE, where my wife had been teaching 7th grade English. We're here as "church planters," but there are no short or long term plans to open a church or hold services. There were some especially blank stares following questions at our recent District Assembly (read: big, fancy meeting full of pastors).

As I've tried to explain our life to people, it seems like there are two reactions - utter confusion and wistful longing. These tend (but do not absolutely) break down by age. A lot of it depends on the degree to which one is satisfied with the way things are. The young tend to have a higher proclivity for dissatisfaction, I guess.

Regardless, I'm not sure how well I've done to explain myself, so I've attempted to put in writing at least the barebones of our mission, calling, whatever. So here it is: let me know what you think:


A pastor friend told me of a difficult situation recently. A family in the congregation had moved to a new home in a neighboring town, about twenty minutes away. After some soul searching and prayer, they decided to leave the congregation for one closer to their new home. They were becoming more involved in their new community and felt it important to worship and minister close to home. The family was doing everything right, but something felt wrong to the pastor.



Ideally our faith would be so entwined with the people and the place in which we live that moving, as this family did, would never even cross our minds. The way we do church today has compartmentalized faith into individual or family components, disconnecting it from the larger community, the Church – and much to our detriment.





God calls us to a new allegiance, new priorities, a new way of life; God calls us to a new family. God is the head of this family and those of us who claim Christ are brothers and sisters. Jesus was not joking when he said, "those who do the will of my father are my mother and brothers."





This is a radical kind of call, one that not only goes against our cultural conditioning, but the common practices of our congregations as well. Nevertheless, this calling to put Christ and his mission first and foremost – above occupation, relatives, comfort, and security – is one we take seriously. God has called us to love one another, not just when it's convenient and not just with those most easy to love.





Generally, our congregations do life together for worship on Sundays, perhaps once or twice during the week, and through various organized activities. We feel called to do life together in between those times – to live as family. This may mean sharing living space, it may not – but it does mean sharing a neighborhood and a commitment to love and serve the people around us. It means playing games together, eating meals together, doing laundry together, settling arguments together; it means serving together. Worship is not our singing or our praying; it is our living.





Middletown Village is a neighborhood of 800 homes in the southern part of New Castle County, Delaware. It's a growing area with a diverse range of people and living situations – apartments, townhomes, duplexes and detached dwellings. We envision a family planted in Middletown Village, serving God and working primarily for the good of the neighborhood. We envision a family, not in the sense of blood relation, but united in the name of Jesus Christ and committed to living into his now and coming kingdom of love and peace.





This sounds like a big commitment with a lot of questions about the future. It is. We're not asking people to sign their lives away sight unseen. We'd just like to foster conversations that will lead to better missional, family living wherever God's people happen to reside – in your own hometown or here in Delaware, in Middletown Village.





"God's ultimate desire is to create from all nations a reconciled people living within a renewed creation and enjoying the presence of the Triune God. This biblical vision of 'community' is the goal of history." --Stanley Grenz






*For those more detail oriented persons among us – Joseph Hellerman's book, When the Church was a Family, provides a thorough theological, historical, and scriptural framework for this perspective on the Church.
We'd love to have a place, a community of hospitality where we can walk with people through transitions in life. To do that, though, we need people committed to providing the foundation of such a community. So we're moving forward on sort of two fronts - being present in our community and our neighborhood, meeting people, building friendships and just trying to contribute positively; we're also praying and looking (probably not as actively) for someone else to catch this vision for this place and commit to partnering with us.

There you have it. More or less what we're doing with our life.


PS - there's a townhouse for sale just around the corner from us if anyone is interested.